Tired of searching for best groups on Telegram? Well, it's not only you but anyone who searches for good quality Telegram Groups will get fed up of exploring because there are a huge number of groups to choose from. So choosing a few good groups from a pool of different groups is a difficult task.
Here, in this article, we would be providing you with a list of best groups on telegram that you can join. Our list includes groups from different fields.
And that is why it becomes easy and convenient for users to decide between different fields and get authentic links for the group. But yes remember that these are only some extract of groups, there are several other groups that are formed every day.
The groups in the categories are selected based on their content, relevance, activity, and quality.
But before we proceed further, here, we would try to answer all your questions and give you a brief idea about what is a Telegram group along with that, what are its features, how to create one and other relevant stuff.  
What is a Telegram Group?

Telegram groups, like any other groups, are a substantial tool for building communities. The members of the group are free to communicate with each other. They can share photos, videos, GIFs, documents and information within the group.
A single group can support up to 200,000 members each.
A group can be created by anyone. It can be a family group, business group, friends group or even a team group.
These days, telegram groups are a very convenient way of acquiring and sharing knowledge.

How Can I Create a Telegram Group?
Telegram group creation is as easy as creating a channel.
The steps for creating a telegram group are as follows-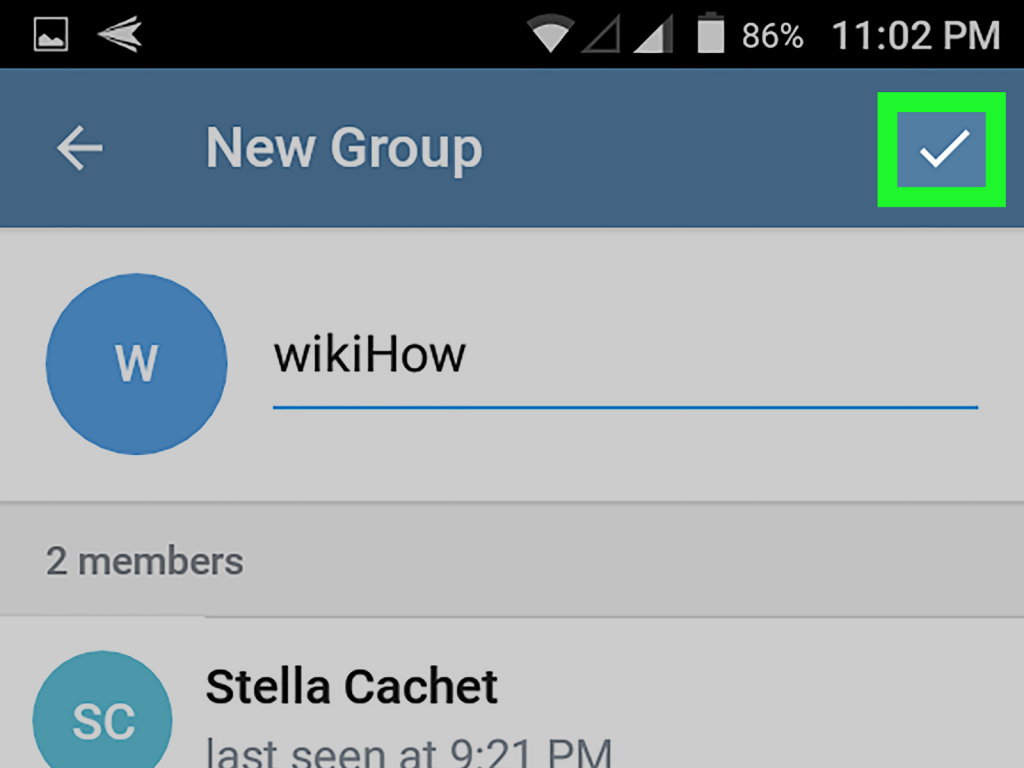 1.  Open the telegram app.
If you have an Android phone, then click on the circular pencil option at the bottom right corner.
For iPhone users, open chats and click on the top right corner of the screen.
If you have a Windows phone, click at the '+' button in the bottom bar.
2.  After selecting the above-mentioned icons, click on the New group option.
3. After selecting New Group, you can add the number of members you want to add in the group.
4. After that, pick a name and image for your group and click on the blue check mark to complete the process.

How to Create Telegram Group Invite Link
Invite link for a telegram group is an effective way of adding new members to your group.
For creating an invite link for a telegram group, follow the instructions below-
Open telegram and click on group icon.
Click on the window that opens with an 'add member' option.
Tap on 'Invite to group via link' option.
You will get a shareable group link. Tap on 'copy link'.
Share the link with anyone whom you want to add on the group.
Features of a Telegram Group
There are some unique features of telegram group. A few of them are listed below-
You can reply to a particular text as well. For replying to a particular message, you just need to swipe left on that text, type and then tap SEND.
Hence, not only to the entire chat, but we can also reply to a specific message.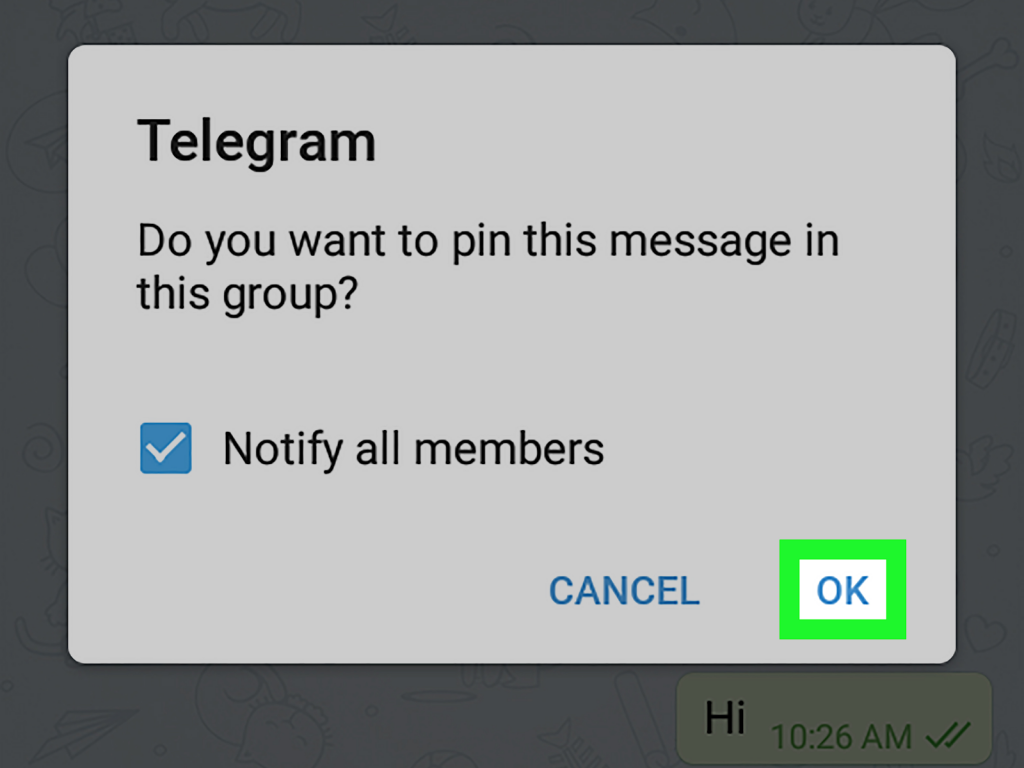 This feature is useful in case you want to make everyone aware of an important message or update. Generally, supergroups need this feature as they have heavy traffic of texts in their group and without pinning, finding the important message becomes hard.
Once pinned, it will always appear on the top of the conversation screen.
You can mention a specific member in your messages.
Your mentions appear as notifications to them. And whenever you are mentioned, you get a notification regarding that.
To mention someone in your message, just put '@' before their name.
For example, @Arun
Joining a telegram group is very easy. You just need an invite link to join any group.
Similarly, if you want to add others to your group, simply share the invite link with them and you're done.
The process of generating an invite link has already been discussed above.
Telegram groups can serve up to 200,000 members at the same time. So, ultimately, telegram groups become a very prominent tool for communicating with a large audience.
You can even add or appoint admins in your community with limited privileges.
Generally, to manage things in larger groups, the creator of the group appoints different trusted members as the admins of the group.
These admins do the regular admin work like adding or removing members, managing messages, editing of the group and even creating other admins.
TYPES OF GROUPS
The telegram groups are divided among 2 categories based on the number of members in the groups
Basic Groups
The groups having a maximum of 200 members fall under this category. These are meant for small communities. These small groups are ideal for small family groups, friend groups, and small team groups.
   Supergroups
        The groups having a maximum of 200,000 members are termed as supergroups. These groups are only meant for large communities. These are designed specially to support large social networks.
The admin tools in these groups are superior to those of Basic Groups.
Benefits And Uses of Telegram Groups
Below, we have listed some of the major advantages of joining a telegram group-
Access to valuable knowledge.
Sharing of knowledge with others becomes easy.
Ad-free access to content and information.
You can get relevant information at the relevant time.
You can easily clear your doubts and issues regarding any subject.
Useful in discussing plans, ideas, and strategies.
Useful in advertising and business promotion.
Helps large companies in getting feedback directly from users.
Difference Between a Channel And a Group
Since telegram groups and channels have a lot in common, people many times confuse a channel with a group.
Go through the following points and you will get a better idea about the difference between a channel and a group-
In a channel, only the creator and admins can send a post or a message while in a group, all members are free to send a text or message.
When a message is sent in a channel, it bears the name and image of the channel but in a group, the sender's own image and own name is displayed.
In a channel, the members are merely viewers of the content while in a group, the members can participate in chatting and sharing information.
From the above article, we hope you understood what a Telegram Group is, how it is formed and other particulars of the telegram group.
So go ahead and avail the awesomeness of this app and its services.
Thank You for reading.