Telegram channels are the best choice for you if you want to grow your business at any place, As we all know we can reach up to 200K people from a single Telegram channel.
Telegram as compared with Whatsapp always proved to be the best platform to manage the customer's needs efficiently and effectively.
You can also start your own Telegram channel to grow your business with higher profits.
In this article, you will see the complete guide for how to create a Telegram channel instantly on Andriod, iOS and Windows devices.
After creating a channel you can easily advertise your products and services by the way of posts and images in the group/channel. Initially, you are allowed to create and add up to 200 members in the channels, after this the members can join the channel with the channel joining link.
The members who join the channel will allow to see the whole messages history of the channel after they join.
How to Create a Telegram channel
There are mainly 3 ways to initiate a Telegram channel, these ways include Android, iPhone, Windows. Read the steps below to create a new Telegram channel.
Create new Telegram channel from Android, iOS and Windows
Create a Telegram Channel from Android device
First, Open Telegram app on your phone.
Click on the pencil icon and then select "New Channel".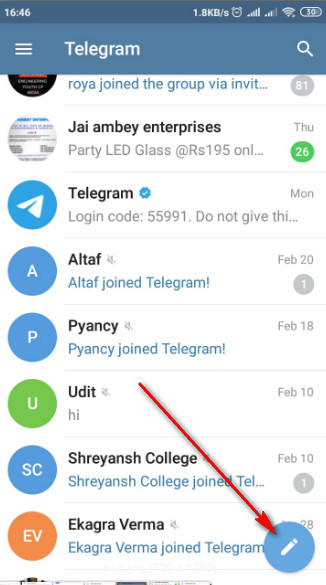 Now, click on "Create channel option".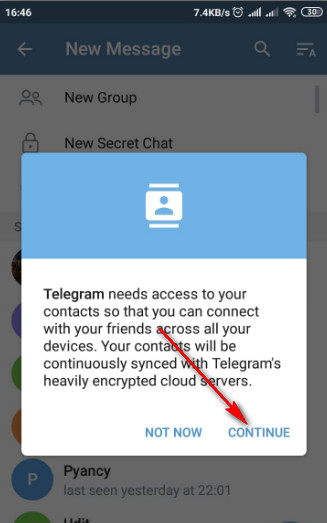 Now, make a unique channel name and add the description, and then tap tick option. You should try to select your Channel name, similar to your user name.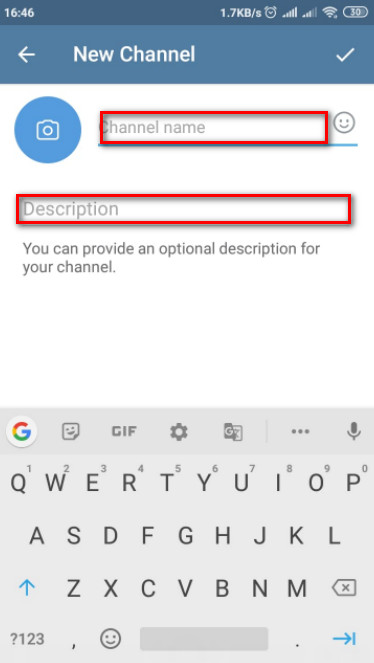 Now select your channel type Public and Private.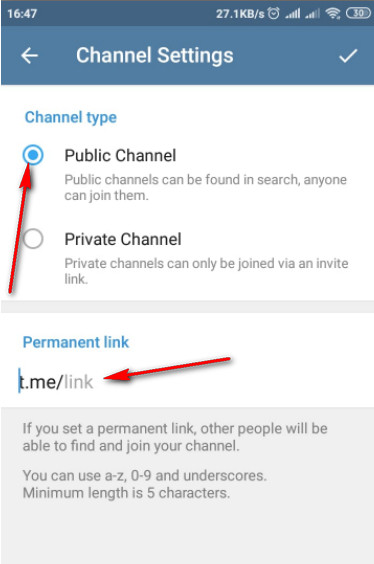 And then tap the tick option and add the members in the channel list and tap the tick option again to complete the process.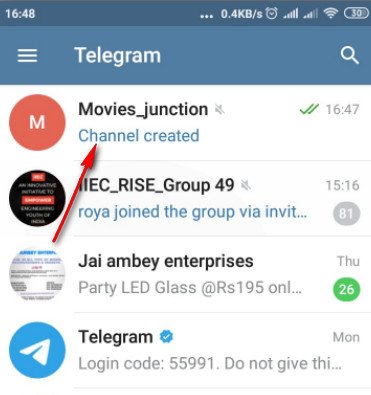 Create a new Telegram channel on Desktop
First, open the Telegram desktop app on your Windows and Mac Desktop.
Now, click on the "Burger" menu to and then select the New channel option to start a channel.
Now select the Channel name and add a description, and then select the channel type Public and Private.
In last, select the members and click on tick option to create a channel.
Create a Telegram channel on iPhone
First, go to the Telegram app on your iPhone.
Now go to chats tap on the top-right corner and then select the "New channel" option.
Now click the Create Channel option and type a unique channel name with description.
Also, select channel type from Private or Public.
Now select the members from the list and add them in your channel, and tap the tick option to complete the process.
You will see your channel is ready to boost your business and growth.
Difference between Public and Private channel
Public
A Public channel always has a unique user name which can be easily searched in the Global search bar of Telegram. The invite and joining links of these channels can be published on any social platforms and the members can also easily join the channel in a single click.
Private
In a Private channel, the members can be added in the channel by the admin only.
You can make your private channel public by adding the invite link.
Conclusion
Creating a Telegram Channel is not a very big task, you create and can also take the advantages of the special Telegram features like Large data transfer, Higher people reach and file compressing.
You should create your own channel with a unique topic and name which should be remembered easily, You can create 8 different channels from a single Telegram Account.
All the steps listed above are performed and tested by our teammates personally. But still, if you need our help in creating a new channel you can reach us via comment section.